All Lives Are Precious is a community based Mental Health initiative - Established to help you. We offer support and services on emotional well-being, mental health education & suicide prevention. As an organisation we rely entirely on volunteers, and financial assistance from the private and public sector, as well as members of the public. We constantly strive to provide much needed education and pastoral care to individuals, groups, schools, teenagers, families and the wider community.
Keep up to
Date with our Work
​
Teacher Training
QPR Accredited Suicide Prevention Training
Keep up to date with all the hottest dates in the Alps NI calendar. From key training and education days in your community, to events for all the family to enjoy. Make sure you stop by regularly to see all of our updates.
Thursday
January 16th 2020
Shared Education Day
Killyleagh Integrated/ St Mary's
Wednesday 22nd
January 2020
Mental Health Awareness Talk Teacher Training Day
Saint Mary's Magherafelt
Shared Education Day
Saint Finians, Londonderry, Model Primary Schools - Newtownards
Wednesday 22nd
January 2020
Saturday 8th Feburary 2020
Mainstone Kent
Soroptomists QPR Suicide Prevention Training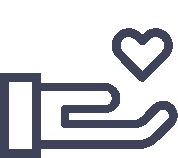 Find Out How You Can Support
Your Community's Mental Health.
Help Us - Help Your Community.